ColCap was established in 2006 and has remained privately controlled by its Australian founders. ColCap focuses on offering Australian residential mortgage loans to prime borrowers through both Wholesale and Retail distribution channels, primarily trading under the Origin and Homestar Finance brands in those channels respectively. ColCap has a loan portfolio in excess of $8 billion and have issued Residential Mortgage Backed Securities ("RMBS") with an aggregate value in excess of $10 billion. ColCap employs over 160 staff located in Australia and the Philippines with its Head Office in Sydney.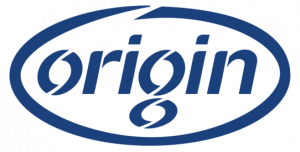 originmms.com.au
Via its third party business Origin Mortgage Management Services (Origin MMS), ColCap provides third party clients (Mortgage Managers and other mortgage intermediaries) with white label loan products which are customised to their evolving needs. Origin MMS is one of the oldest Non-Bank brands in the Australian market and ColCap acquired a $2.3 billion Origin MMS portfolio in 2012. The business specialises in providing loan products to Mortgage Managers with their branding attached. As part of the white label arrangement, Origin MMS provides Mortgage Managers with back office loan processing support and underwriting. Product offering ranges from standard owner occupier and investment home loans to highly customised products for niche segment of the market. Origin MMS currently supports in excess of 98 Mortgage Managers.
homestarfinance.com.au
In 2018, ColCap purchased Homestar, one of the longest standing online lenders in the Australian market established in 2004. Homestar provides home loan products to customers via its online channel or over the phone. Homestar has a dedicated team of Loan Specialists and Sales Support personnel, who provide assistance to customers throughout the loan application journey from first enquiry through to settlement. Product offering is primarily a standard home loan for owner occupied and investors. There is currently has in excess of $1 billion of Homestar branded loans under management.